What some of our customers have to
say about NimbusWeb



Happy Clients




NimbusWeb have provided my business with
excellent IT support from day one.
NimbusWeb offers us a bespoke service
which suits our needs and more. With their
additional remote access service we know we can always rely on speedy
resolutions to any IT issues that arise. Their swift response to any IT problems
has been valued over the years, especially as it is such an integral part of our
business.
At all times I have found the staff from NimbusWeb to be dependable, reliable,
hard-working, professional and courteous and I can confidently recommend
NimbusWeb as a solid and reliable IT support provider, and experts in their
field.
Deepak Bhatia, Managing Director, Signature Global Ltd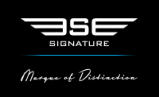 In my line of business 'IT support' is vital and I
have always found NimbusWeb extremely
professional and most importantly reliable.
Harj Jhooti, TTP-Financial Compensation

NimbusWeb have supported our IT systems for more
than 5years. In that time we have found them to be
very professional in all areas. They have always been
very prompt when issues have arisen. We have taken
good advice from them and have a stable IT
environment.
There on-line support is excellent. We would be happy to recommend them
without hesitation. Should anyone wish to contact me at any time I would be
more than happy to discuss NimbusWeb with them.
Terry Allen, Allen Roofing Supplies

We would like to show our
appreciation of your supportive,
professional IT service that we have
received over the past ten years. You
have a great team who are always kind and friendly and offer support on site or
by telephone at a moment's notice. We know we can always rely on you, which is
excellent, this allows the management team to get on with other important tasks
without the worry of sorting out any IT issues. You have never failed to impress
us with your knowledge and professionalism.
Thank you once again for your continued support. We look forward to many
more years of wonderful service from you.
Zona Harding, Sure Start Drop in Centre


We currently use NimbusWeb as our IT support and
are quite happy with the services they provide.
Martin Groombridge, Chief Executive Officer,
London Capital Credit Union
I am very pleased to provide a
testimonial on the service your
company has provided over the
number of years we have been with
your firm.
We have always regarded NimbusWeb as an extension of our own offices as at a
moment's notice you are there to resolve our problems. With remote access to
our computers, we feel comfortable that you deal with our matters in total
security and very efficiently. I hope our relationship will last for a long time to
come.
A.K. Bhardwaj, Licensed Insolvency Practitioner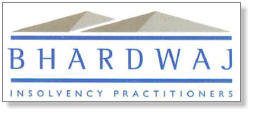 The writer Mr. Parveen Verma has known
NimbusWeb for over 15 years and has
used his services for all the IT work for
our offices and personal computers at his
home. We have found the services offered
of the highest quality and are most appreciative of their efficiency and competence
in resolving all issues as a matter of priority with a smile.
We have no hesitation in recommending this company as we have been fully
satisfied in our long association with them. It is very easy for us to be loyal to them
as we have had no reason whatsoever to complain about their work.
Verma & Co., Solicitors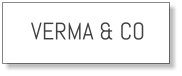 We have been using NimbusWeb as our sole
IT support provider since about 2005 when
they installed our HP Proliant file server.
During the intervening years they have
provided all of our IT Support including the
installation of a number of desktop PCs, a replacement file server when our Proliant
came out of warranty and a variety of printers. During all of this time only two issues
took time to resolve. One related to the synchronising of our two company
Blackberries which resulted in action from RIM. Another related to the problem of
Dell desktops scanning using an HP scanner which required a software update from
HP.
NimbusWeb are very responsive to our needs and have a range of complementary
skills which have been perfect for our business and have enabled and our supported
our growth without requiring any interruption to our business. I have no problem
with heartily recommending them to any organisation seeking first rate IT support.
Graham Tomlin, CEO, Credit Union Solutions Ltd.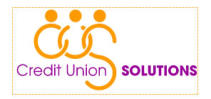 NimbusWeb have been supporting all our I.T. needs for
the past 5 years. During this time the Nimbus Web team
have set up 2 I.T. suites. Taking into consideration that
our service users are predominantly adults with learning
and other disabilities, the team have created an
appropriate learning environment appropriate for our users.
The guys at NimbusWeb are always on hand to help us with any queries or I.T.
problems. Not being expert at I.T. ourselves this happens quite a lot! The team are
always able to help and explain things in easy to understand language and a
supportive manner. We have always found each member of the team helpful and
professional whenever they have visited. NimbusWeb are supportive in all aspects
of our work and are prepared to support us in any way they can, including
sponsoring activities such as our Oscar Night, for which we are extremely grateful.
We would recommend NimbusWeb to anyone that needs reliable, friendly and
professional I.T. Support.
Amanda Braggins and Kim Mughan, Directors of IMPACT Theatre
Company and Outreach Network.





v7

We have been satisfied customers of
NimbusWeb for more than ten years. They
have a considered, problem solving, approach
and are sensitive to the commercial
requirements of our business. They make us
feel as if we are much more important customers of theirs than we
could possibly be.
Paul Zisman, Founder and Managing Partner, Europa Partners